Sell Your discs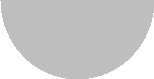 Info circadisc.com
CD & DVD Duplication and Printing



@

One of the services, that circadisc can offer is to setup and operate an online micro-shop for your disc! We recognise, that sometimes it not initially obvious how many discs you may need. A micro-shop is an internet shop that has (normally) a single item for sale - your disc! Payment can be made by PayPal or credit card - circadisc then ship the disc to your customer. This is typically used in conjunction with a print and duplicate on-demand service, so we only duplicate what you need.

This service works great for corporate charity events - photos and/or video footage of the day can be sold to all participates. Costs are covered and you can increase the selling price, if required, so that each disc sold will generate a donation to your charity.

Another great idea, is to collate all those wedding photos and put onto a disc. Give your guests the URL of the micro-shop & they can buy a disc of photos without the happy couple having to pay for it.
How does it work?


We setup a sub-domain from our circadisc website.
eg:-
www.circadisc.com/john-and-susans-wedding

This would point to a basic online shop that typically has 1 item for sale - (in this case) the wedding photos from John and Susans wedding. The customer can order the disc by phone (coming through to circadisc offices) or purchase online using PayPal - a trusted, secure payment gateway that also accepts all major credit cards. Alternately, an order form can be downloaded and printed so that it may be completed with a cheque payment and sent to circadisc.

Once payment has been received, circadisc will print and duplicate your disc and then post to the customer's address.

This approach has a number of advantages:-

Circadisc only print and duplicate the number of discs required - no waste!

Your 'customer's' pay for the discs - not you!

Delivery is handled by circadisc - saving you the effort of shipping out the discs

You can add in your own profit or charitable donation on top of the costs
Contact circadisc for more information on 0845 500 9090 / 07880 641885