Fulfilment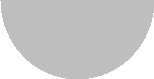 Info circadisc.com
CD & DVD Duplication and Printing



@

Most of our customer will order a number of discs and we deliver them all to their address. But we have a number of options that may be of interest:-




Deliver all of your discs to your address

Deliver all of your discs to an alternate address

Deliver discs individually to your customer's - we would obviously need an address list, and you could provide additional paper documentation to be included if required.

Print and duplicate your discs, but store them at Circadisc. You send us an email with the recipient's address when you require one of these discs to be delivered.

Print on-demand from an email, with address of recipient. This option reduces over-ordering, but obviously it is not as efficient for us, so there is a slightly higher cost per disc.

Setup and operate an online micro-shop for you. Circadisc operate the 'shop' accepting payment, print and duplicate on-demand and then send the disc to the customer. Click here for more information on micro-shops.
Contact Circadisc for more information on 0845 500 9090 / 07880 641885 or you can
email us at